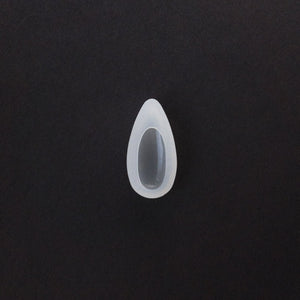 Small Water Drop Silicone Mold
This silicone mold creates a water drop shaped resin piece for pendants, drop earrings or charms.  Flexible silicone.  Reusable, wash gently with soap and water.
Tip for easy demolding: Once your piece is fully cured, run warm water into a bowl with a small amount of dish soap. Immerse mold and twist gently to pop piece out of mold.  Rinse and let dry.
Quantity: One Water Drop Mold

Materials: White Silicone

Size: 29mm x 14mm x 10mm (Finished Piece)